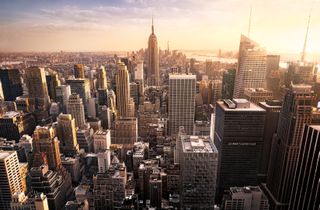 Hello World! Hope you're all doing well. It's been months, since I've last blogged and boy has the world changed tremendously! It's been one hell of a rollercoaster ride with everyone dealing with the outbreak of the novel coronavirus, decline of the economy, heartbreaks, mental health, racism, controversial political issues and such. Now I'm not going to get into politics because right now….. I'm trying to survive day by day.
I've been sick with an off-set series of fever for 3 months. It all started towards the end of March. That was when I had experienced the worst part of my symptoms. My asthma, which was highly triggered in January and slight bronchial infections throughout the beginning of the year. Doctors gave me prednisone, cough medicine, z-packs etc. Despite it all, I literally thought there was something serious going on with lungs. I had trouble breathing most of the time during walks and when I laid in bed at night. The wheezing and coughing loads mucous was bothersome and draining. I was constantly using my asthma pump and nebulizer. It got to points where I had to go to the ER and Urgent Care. The two times I went to the ER, I had to walk out because it was the middle of a Frigid February, and I got frustrated at the jam packed scenery in the ER. I was there for 3 hours and was ignored by nurses in the Monti at the Bronx. While I unhooked the oxygen tank I felt I had enough oxygen to come home and decided to self-asses by using my nebulizer. This was before the lockdown happened and I started to improve. I went to concerts, museum and art galleries, karaoke outings, brunches, etc. I still some asthma but ignored thefact that my referral to see a lung specialist (a request I had stressed to the doctor about).
I thought I was getting better. I was. But something triggered it. I was still experiencing a slight breakup but with the help of friends and wonderful activities, I was constantly on the go and feeling great again. The last time I went out with my friends was end of February, our last karaoke bash, a few days later met with a friend for a late night Sunday dinner and then got my nails done in Williamsburg, Thursday (the last day I was out in the city). Then Friday of that week, it was announced that we were going to be on a lockdown and there was a deadly virus spreading all throughout NYC. I was scared. With my asthma condition and my series of infections, I knew I had to stay safe and I tried.
During the Month of March, I got lost in tv shows, comedy (because laughter is the best medicine) movies, music, zoom chats with friends and handy work. From watching and rooting for Joe Exotic, binging on Bates Motel, Ozark, building my white lovely Hemnes Ikea Dresser, to hanging my abstract art work, 🧘‍♀️ Mediations, Going out for lovely little neighborhood strolls and mini hikes isolated area ( of course two weeks after lockdown ). I started to get severely ill end of March, my fever had spiked to 100 plus. I had trouble breathing, nausea, 🤮 vomiting massive phlegm, severe joint pain, red toes, bruises on legs, upset stomach, etc. I thought I had co-vid. My symptoms became worse after plenty of self-loathing and social media lurking on my exe's profile. I was hurt he moved on with someone else and was in quarantine with this new hoe. I wish I had't lurked because I spent a week crying and suffering this heartbreak that I thought I was getting over. Apparently this was like opening Pandora's Box, my symptoms reached an all time high and I am convinced I sabotage my own immunity through my mental health. Depression can bring the immune system down. However, with the help of friends and strong pep talks, I started to get back up mentally, the severe symptoms diminished. But I have been dealing this stupid low-grade fever since Mid-April. Thats a long time to be sick! but I did not get tested until the end of April/ beginning of May and the results were negative. I have also gotten blood work which appears as normal. I still have to see other specialists and still in the middle of figuring this out.
My issue right now are dizzy spells, a constant persistent on and off low grade fever which makes my eyes burn. It is bothersome and at time I feel like I am going to faint. I don't have severe asthma anymore nor do I vomit or have loads of phlegm to discharge. I try to go out for exercise, walking and mini hikes have been helping me loose the prednisone weight I've gained two months ago. I was 153 and now 142, a vast improvement from the junk I was consuming whilst in complete isolation. It's easy to turn to food for an emotional high. However last month I changed my eating habits and went on a strict candida/ vegan diet, cutting out yeasts, sugar, meat, dairy and starchy veggies. My biggest eliminator was bread. It was difficult to manage because I eat bagels every day. I also munch on chips after dinner so I dumped all the junk from my pantry. These are probably the foods that were most likely making me sick.
I stopped drinking sugary juices, stuck to water or lemon water. Ate oatmeal for breakfast, eliminated eggs, ate fresh veggies, salads, no pasta, etc. I was and still am convinced that if I keep this diet up I could diminish the health issues I am experiencing. So far, I haven't had severe joint pain nor asthma. I think dairy was the culprit along with the other fatty inflammatory driven-foods. After watching, " What the Health", I became aware of the importance of dieting clean and eliminating the very foods that contribute to disease. Now I'm not saying that after this experimental diet I will be cured, but that is the goal. It is worth a try. Along with this, I have been reading (despite my lack of focus due to low grade fevers) and I'm happy to admit today's the first day in a long time since I've blogged. I'm a creative person and I would love to get back to my hobbies such as art, playing my guitar, etc. Also, I need to finish redecorating my room, it really needs a fresh paint of coat.
Let's talk about unemployment. Its been hard not working and I've always been one to work no matter what. I freelanced in fashion for a few years and was so used to making my own money however being sick and living at home has helped me gain so much gratitude. Money is a necessity but nothing is more important than health. As much as I would to like to work right now, I'm a bit on pause for self-recovery. I have been actively applying to multiple companies and haven't heard back. I am aiming for a remote role at the moment as I'm sure most of you are. I was depressed because I was living in the past and anxious because I was thinking much about the future. Then I realized I needed to focus on the present. It hasn't been easy everyday require positivity, courage and persistent. I was thinking about the worst case scenarios, but with self-reflection, mediation therapy, Prayer to God, virtual church meetings, hope, gratitude, I've been able to focus on the present and less on the past and future. The aim is recovery. It will take time. Baby steps. I wonder if any of my readers are going through this if so please post below and share. I wish you all the best during these unprecedented times.